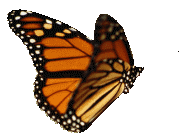 La couleur de l'eau ne reflète pas la réalité
Chalet avec SPA
et petit lac privé en Beauce


à deux pas du Miller Zoo!


C.I.T.Q. No 272742


SPÉCIAL 3 NUITÉES ET P

LUS

EN SEMAINE :

24% de rabai

s
sauf du 1er juin au 15 octobre
Spa 7 places disponible à l'année!




1 seul chalet, 3 options disponibles!




GRATUIT:

Deux enfants de 12 ans et moins sont accueillis sans frais
s'ils utilisent le lit double ou le sofa-lit.


Attendez que la barre de recherche s'affiche...


Indiquez le nombre de personnes de plus de 12 ans
Les dates disponibles sont en noir et cliquables
Mon hébergement répond
à des règles sanitaires strictes
Réservez 6 nuitées et plus et obtenez de 25% à 50% de rabais!
N'apportez que votre bouffe !! Tout est inclus, y compris le spa et le panier de bienvenue
As a simple, friendly, nature-lover, I like to travel, hike, and bike, and I look forward to welcoming you! I will do all I can to make you feel at home, and to ensure your comfort, tranquility, and enjoyment.
About Frampton and Surrounds
Every region has its own, particular charms, and the uniqueness of Frampton is very special. It is nestled between the intersection of two rivers: the Chaudière, in Beauce, and the Etchemin in Bellechasse. Perched within the Appalachian chain, on a high plateau, you will enjoy a panoramic view filled, on all sides, with spectacular valleys, and mountains, forests, and cultivated fields.
If you are coming from Pont Pierre Laporte, in the direction of Rive Sud, take AutoRoute 73 towards St-Georges-de-Beauce, until you reach Exit 81 (Vallée-Jonction-Saints-Anges). Then, take Route 112 in the direction of Sts-Anges and Frampton (approx. 7 km). Turn left at Frampton, and exit the village until you see the blinking lights (2-3 km). Then turn right onto Route 216 Est (east) until you arrive at the 5e and 6e Rang on the right-hand side (a road-side cross will show you the proper side). Le Domaine de l'Étang is located at Number 32, and is the second mailbox after the corner. Welcome!
Le Domaine de l'Étang, Frampton (Québec) - 2015-2019