Chalet 3 étoiles
avec SPA et petit lac privé en Beauce


à deux pas du Miller Zoo!


C.I.T.Q. No 272742
SPÉCIAL 3 NUITÉES ET PLUS
EN SEMAINE : 125 $ (24% de rabais!)
JUSQU'AU 1er JUIN
IMPORTANT !


Deux enfants de 12 ans et moins sont accueillis sans frais
s'ils utilisent le sofa-lit ou le lit double


Attendez que la barre de recherche s'affiche...




1 seul chalet, 3 options avantageuses
Mon hébergement répond
à des règles sanitaires strictes
Réservez 6 nuitées et plus et obtenez de 25% à 50% de rabais!
1 seul chalet

Accès à toute la propriété

Zéro frais de ménage

2 nuits minimum

Salle de bain privée
N'apportez que votre bouffe !! Tout est inclus, y compris un spa et un panier petit-déjeuner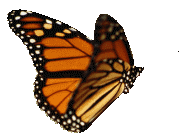 Frampton (Québec) Canada Tél. : 418-479-5441
To check our availability or to reserve, click here
Discover my pretty natural corner in Frampton, Quebec. Your private hideaway - adjacent to my house - is fully-equipped for 2 to 4 persons. You are sure to find relaxation and calm!

You can explore the beauty of the Beauce/Bellechasse countryside,
located at the foot of the Appalachians mountains and enjoy leisure,
sports and cultural activities.
​
At no extra charge, enjoy a breakfast basket filled with locally-made products such as homemade bread, fresh morning eggs, jams, jellies, juice, tea, and coffee (content may vary). Get to Know!
Nestled on a plateau separating Beauce from Les Etchemins, alongside maple groves, our small domain will give you a unique view of the Appalachians. You will also enjoy free services such as no-charge use of bicycles and snow-shoes. Explore!
The apartment includes three rooms with queen bed, a dining area with cupboards, sink, stove, fridge, and microwave, a living area with a multi-channel television, DVD and Wi-Fi, a washroom with shower and some cupboards.
In addition to the rooms, a sofa-bed is also provided in the living area for 2 kids or 2 young adults. Kids less than 3 years of age can stay at no extra charge!
You will find yourself only a few steps from the Frampton Brasse microbrewery, the Bellechasse bicycle trail, Miller Zoo, the Fournier fish farm, and the Dorchester Golf Club. Whether you stay for a week, or just a couple of days, you are sure to have a great time!
Our little pond estate is ready to delight you with its various treasures: pretty decor, tranquility, comfort, intimacy, and lots of fresh air! The area is filled with a mix of beautiful, mature vegetation (fir, spruce, basswood, ash, oak, cherry, white birch, yellow birch, sugar maple, sugar plum, apple, etc.). Take a small trip on our pond, relax on its shaded borders, and then enjoy a starry night around a hot, cozy camp-fire!