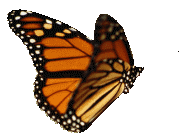 The color of the water does not reflect reality
3 star cottage
with SPA and small private lake in Beauce


steps from the Miller Zoo!


CITQ No. 272742
SPECIAL 3 NIGHTS AND MORE
WEEKDAYS: $125 (24% off!)
FROM OCTOBER 1 TO DECEMBER 15, 2022
1 single chalet, 3 great options!




FREE:

Two children aged 1

2 and under are welcome free of charge
if they use the

double bed or the sofa bed.




Wait for the search bar to appe

ar...




Available dates are shown in black and are clickable




Please specify the number of personnes above 12 years
My accommodation meets
strict health rules
Book 6 nights or more and get 25% to 50% off!
Bring only your food!! Everything is included like the spa and the welcome basket
Come and discover my pretty little corner of nature in Frampton. Pretty and private place - adjacent to my residence - is fully furnished and equipped for 6 adults and 2 children. Everything will invite you to peace and relaxation.
​
Also discover the beauty of the Beauce and Bellechasse landscapes at the foot of the Appalachians and its share of leisure, sports and cultural activities.
​
SPECIAL: A breakfast basket is offered to you free of charge for your stay. It mainly includes local products such as homemade bread, fresh morning eggs, spreads, juice, tea, coffee (the offer may vary). Find out!
7-seat four-season SPA included in the price!



​
​
​


Nestled on a plateau separating the Beauce from the Etchemins and bordering maple groves, our small estate will reveal a unique view of the Appalachians. You can also take advantage of some free services such as bicycle and snowshoe rental. To discover!
The chalet has three bedrooms with queen bed, a double bed and a sofa bed, a dining area with cupboards, sink, stove, fridge, microwave and a living area with multi-channel TV, wi-fi, DVD player, two bathrooms with shower and some closets.
By booking a room or more, a double bed or sofa bed for two children aged 12 and under is available to you at no additional cost. Children under 3 years old are accepted at no additional cost.
Our small domain is ready to deliver its treasures to you: pretty decor, quiet and pleasant place, intimacy and pure air. Our corner of nature is covered with beautiful mature and varied vegetation (firs, spruces, lime trees, ash trees, oaks, cherry trees, white birches, yellow birches, sugar maples, serviceberries, apple trees, etc.). Take a short boat trip on our pretty pond or relax around it. Also take advantage of a starry night to warm up by a good campfire!
You will be close to the Miller Zoo , the Frampton Brasse microbrewery, the Bellechasse cycle route, the Fournier fish farm, the Dorchester golf club and the Cabane à Pierre. Whether for two nights, a week or more, your stay here will delight you!