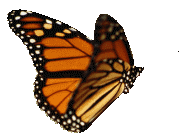 La couleur de l'eau ne reflète pas la réalité
Chalet avec SPA
et petit lac privé en Beauce


à deux pas du Miller Zoo!


C.I.T.Q. No 272742


SPÉCIAL 3 NUITÉES ET P

LUS

EN SEMAINE :

24% de rabai

s
sauf du 1er juin au 15 octobre
Spa 7 places disponible à l'année!




1 seul chalet, 3 options disponibles!




GRATUIT:

Deux enfants de 12 ans et moins sont accueillis sans frais
s'ils utilisent le lit double ou le sofa-lit.


Attendez que la barre de recherche s'affiche...


Indiquez le nombre de personnes de plus de 12 ans
Les dates disponibles sont en noir et cliquables
Mon hébergement répond
à des règles sanitaires strictes
Réservez 6 nuitées et plus et obtenez de 25% à 50% de rabais!
N'apportez que votre bouffe !! Tout est inclus, y compris le spa et le panier de bienvenue
Frampton and the surrounding area have lots of things to offer to those who are thirsty for action and outdoor activities, who want to hit the roads of the most beautiful villages of Quebec, and to visit cultural and natural sites, or who simply want to enjoy the region's festivals. Here are some videos examples of activities in less than 30 minutes of Frampton!

Please wait for a few seconds...
Discover our nice little piece of nature in the beautiful setting of the Appalachian mountains and enjoy a stay of two, three or more nights in utter carefree comfort.
In less than 10 minutes (re)live the traditional atmosphere of the sugar shack. Musicians on the weekends.
At two steps is the Frampton microbrewery, a farm brewery specializing in distinctive beers. Tasting salon and on-site visit.
Within a five-minute walk, discover the Miller Zoo. Browse through the hiking trails and meet a hundred animals in their natural environment
At 10 minutes is the Dorchester golf club, one of the most picturesque in the province, dotted with lakes and located in a woody environment. A chalet with restaurant and bar will charm you with its oh-so regional ambience.
Two ski resorts nearby: the Mont Orignal and the Massif du Sud, the latter being the highest-altitude ski region East of the Rocky mountains (35 min.)
To check our availability or to reserve, click here
Le Domaine de l'Étang, Frampton (Québec) - 2015-2019